In the Himalayas, Nepal is a gorgeous landlocked country famed for its breathtaking mountain landscape and rich cultural heritage. Eight of the ten tallest mountains in the world, including Mount Everest, are found there, making it a top destination for hiking and mountain climbing. With a diverse population of races and religions, Nepal has a rich tapestry of customs, holidays, works of art, and food that showcase its ingrained cultural variety. This, along with its tranquil monasteries, age-old temples, and kind people, make Nepal a special and alluring location, rich in spiritual tranquility and natural magnificence. Whether you are a seasoned trekker or a novice, Nepal has something to offer everyone. It's not just about pushing yourself physically, it's also about starting a spiritual path that has the power to change your life.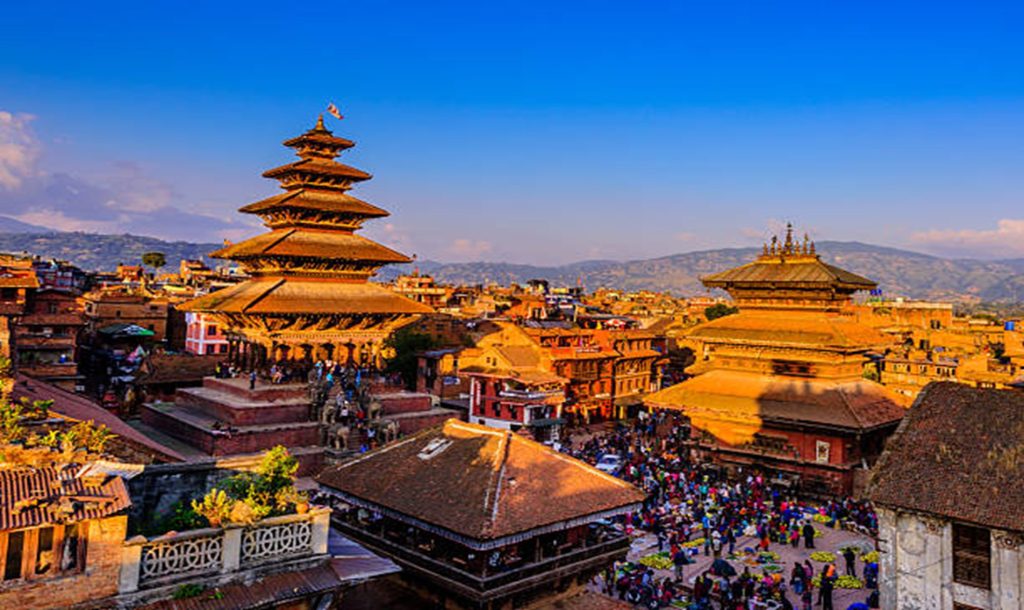 Landscape and Routes
Due to its diverse and undeveloped landscapes, Nepal is a haven for outdoor enthusiasts. The country's geography is tremendously varied, ranging from the low-lying Terai plains to the towering Himalayas, which include Mount Everest, the highest mountain in the world. There is a vast network of hiking trails in this area that are appropriate for hikers of all experience levels. The Everest Base Camp and Annapurna Base Camp treks are two examples of these; they both offer classical climbs amid grand mountain vistas, rhododendron forests, and traditional Sherpa settlements. A deeper experience with the nation's rich cultural legacy can be had by taking less-used roads like the Manaslu Circuit and Upper Mustang.
Spiritual Awakening
You become aware of the size of the globe and your small position in it as you walk along these roads amid the magnificence of nature. Your proximity to nature and increasing distance from the city's bustle make it easier for you to discover inner peace and time for reflection.
Every aspect of Nepal's culture, from the fluttering prayer flags to the imposing monasteries, reveals the country's deeply ingrained religiosity. This spiritual experience is further enhanced by the friendly and hospitable residents and their strong feeling of community and harmony.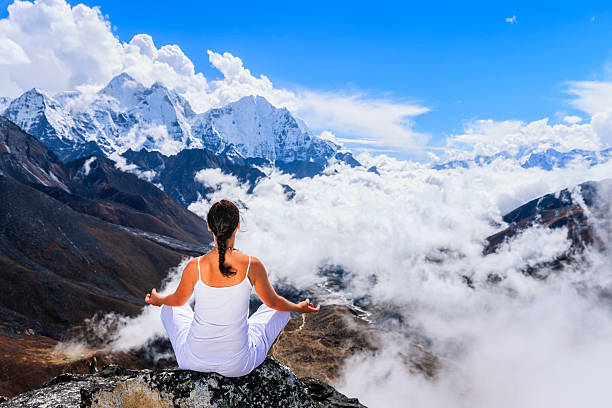 Local Culture and Traditions
The vibrant exhibition of Nepal's diverse ethnicities and cultural traditions may be seen in the country's rituals, festivals, and everyday life. Despite the differences, there is harmony and a sense of unity throughout the country. The people's religious views are strongly related to their customs and traditions. Buddhism and Hinduism, the two major religions, coexist peacefully and have had a big influence on the local culture. This influence may be seen in the countless temples, stupas, and monasteries that dot the country, each of which attests to the depth of the spirituality of the Nepali people.
The colourfull showcase of the nation's cultural diversity is provided through Nepalese festivals. The longest and most significant festival, Dashain, is a time for gatherings with family, feasts, and blessings. Homes are decked with oil lamps and flowers for Tihar, the festival of lights, to welcome Goddess Lakshmi, the goddess of wealth. The Buddha Jayanti is observed with tremendous passion, especially at Lumbini, the birthplace of the Buddha, a sacred city. As diversified as the local population is its food. Momos (dumplings), a favorite snack, and dal bhat, a lentil soup served with rice and vegetables, are both common dishes.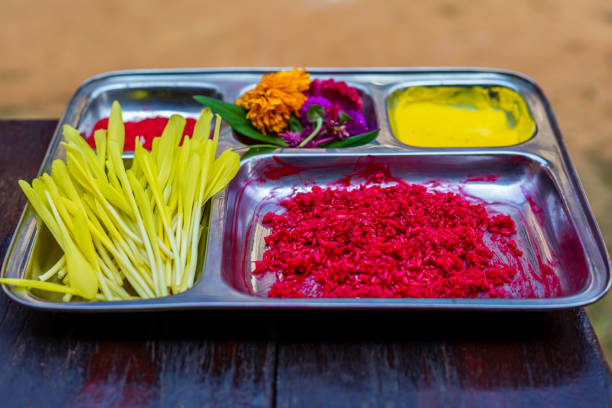 The "Gunyo Cholo" and the "Daura Suruwal" are the traditional attire for men and women in Nepal, respectively. However, distinct ethnic groups' clothing might differ greatly from one another. The friendliness and hospitality of the locals create a lasting impact on tourists in a place where the proverb "Atithi Devo Bhava" (The Guest is God) is often used. Their straightforward way of living, solid moral principles, and capacity for joy in the little things are lessons for all of us.
Personal Growth and Transformation
A hike in Nepal is much more than just a physical excursion; it's also a voyage of inner development and change. Whether it's physical exertion, challenging terrain or unpredictable weather, every challenge will push you to push your limits and find your resilience. No matter how tired you are, nothing can express the sense of accomplishment you feel when you reach your goal.
Additionally, you have plenty of opportunity to reflect, think about, and question yourself during the quiet, tranquil nights spent under the stars. Many hikers report to have "moments of realization," "life-changing epiphanies," or both during these treks, which frequently lead them to a path of inner peace and spiritual enlightenment.
Preparation
When arranging a trek in Nepal, careful planning is essential because it guarantees not only a pleasurable experience but also your safety and wellbeing. Building up your physical fitness level should come first. Regular aerobic workouts like jogging, swimming, or cycling can help you become ready for the difficult terrain and extended walking periods. Your endurance and balance can both be improved by strength training, particularly when the legs and core are the emphasis. Since many treks in Nepal entail high altitudes, acclimatization is a crucial part of your preparation. If you can, spend some time ascending before your walk to assist your body get used to the thinner air and lower oxygen levels. Having the appropriate equipment is equally crucial. These include a sturdy backpack, hiking boots, several layers of warm clothing, a raincoat, sunscreen, a water purifier and a first aid kit. Depending on the trek, you may also need equipment such as crampons, a headlamp, walking poles and a sleeping bag. Be sure to familiarize yourself with the local dialect, customs and culture. Your interactions with the neighborhood can be greatly improved by showing respect and understanding. A satisfying journey can be distinguished from a taxing tribulation by careful preparation, which also guarantees a smooth hiking experience.
Conclusion
As a result, trekking in Nepal is a thrilling journey that goes beyond the parameters of a standard adventure and forces you to conduct an in-depth examination of your physical, emotional, and spiritual selves. The voyage offers priceless lessons in resiliency, empathy, and inner serenity. It is decorated with Nepal's breathtaking landscapes, majestic peaks, unique flora and wildlife, and rich cultural contacts. You not only scale the mountains but also the internal obstacles that frequently hold us back as you make your way through the treacherous terrain and ascend to dizzying heights. Therefore, a hike in Nepal may be your route to an exceptional journey that will change your view on life and unite you with your spiritual essence. Set off on this journey of the soul, and let the majestic Himalayas of Nepal guide you.