Luxury Everest Base Camp Trek is all about trekking in the gorgeous mountain Everest and also a moment to experience luxury comfort. You'll get hot water shower, 5 star hotels in accommodation and many other advanced facilities which make your luxury EBC trek journey more comfortable. Not only that, this trek makes you comfortable with the blend of local nature and culture with all kind of delightful contemporary services. A Normal Everest base camp trek provides the essentials services of the meals and the lodging along with some shared amenities. Although, selecting a luxury lodge may be a little pricey, you will have a relaxing lifetime experience.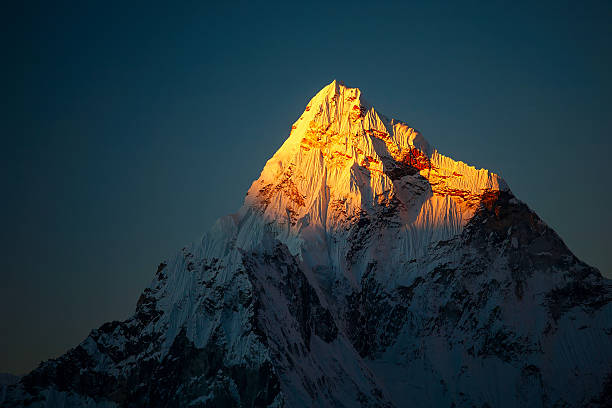 Adventurers and tourists have long been drawn to Mount Everest, the roof of the globe, by its spectacular charm. Reaching its base camp has historically been an endurance and willpower challenge, with basic lodgings and amenities. The Luxury Everest Base Camp Trek, on the other hand, has become a brand-new option to undertake this trek in recent years. This unique opportunity ensures that hikers have an extraordinary experience on par with Mount Everest, promising an Everest trip unlike any other.
Highlights Of Luxurious Everest Base Camp Trek
Jaw dropping Everest view hotel, the highest placed luxurious and lavish hotel
A UNESCO world heritage site's outstanding ecology in Sagarmatha National park
A once in a lifetime experience at Everest base camp trek
 High quality overnight stays at Nepalese mountain lodges
Sherpa culture and lifestyle, an ethnic group 
The vibrant Sherpa capital, Namche Bazar
Discovering Luxury at 17,600 ft
While Everest's unadulterated grandeur and natural beauty remain unaltered, how trekkers perceive this journey has evolved. Here are some reasons why the luxury trip is such a unique experience:
Five-Star Accommodations
Say goodbye to the cold, cramped quarters of traditional teahouses. The luxury trek introduces you to a world of:
Exclusive Mountain Lodges
Nestled amidst the towering peaks, these lodges are constructed with an emphasis on comfort. Think spacious rooms, plush bedding, heated interiors, and panoramic windows for an unobstructed view of the Himalayan canvas.
Private Spaces
Whether it's a personal balcony overlooking a dramatic mountain vista or a cozy fireplace nook, enjoy moments of solitude amidst nature's grandeur.
Culinary Delights
The luxury trek transforms dining into an art:
Gourmet Menus
Savor a blend of local Nepalese flavors and international delicacies. Prepared by skilled chefs, every meal becomes a gourmet experience.
Custom Requests
Whether it's a desire for vegan dishes or a penchant for Italian cuisine at 15,000 feet, the luxury trek can often cater to specific culinary wishes.
Rejuvenation & Well-being
Acclimatizing to Everest's altitude is vital. Luxury treks ensure not just physical but also mental well-being:
Spa & Wellness
From deep tissue massages to skincare treatments, imagine rejuvenating your tired muscles while gazing out at the world's highest peaks.
Yoga & Meditation
Start your mornings with guided sessions, harmonizing your mind and body amidst the serene backdrop of the Himalayas.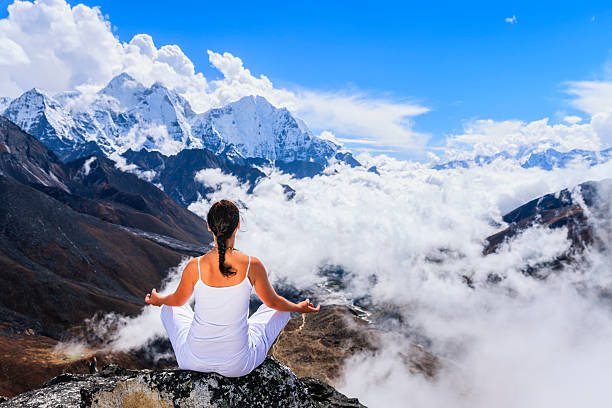 Personalized Experiences
The luxury journey is tailored to your pace and preferences:
Private Guides
Experienced and knowledgeable, these guides cater exclusively to your group, ensuring a personal touch to your journey.
Helicopter Evacuations & Tours
While safety is paramount, with quick helicopter evacuations on standby, some packages also offer aerial tours for a unique perspective of Everest and the neighboring peaks.
Eco-Luxury & Community Support
Luxury is woven seamlessly with sustainability:
Green Practices
From solar-powered lodges to organic kitchen gardens, the trek emphasizes eco-friendly solutions.
Local Empowerment
By employing locals and supporting regional artisans, the trek uplifts the community, ensuring your journey makes a positive impact.
Frequently Asked Questions About Luxury Everest Base Camp Trek
How many days are required in Luxury Everest Base Camp Trek?
Luxury Everest base camp trek is 13 days long. Lukla marks the beginning of this expedition. You will proceed via the Sagarmatha national park to the, interesting town of Namche Bazar and a picturesque village of Phakding.
What is the Best time to do Luxury Everest Base Camp Trek in Nepal?
Early spring (early March to late July) is the perfect time to trek in Nepal. The temperature and the climate starts to warm up during this time. The hills will be covered in greenery. When flower bloom, everything appears lovelier and better March will also be in bloom all over the hills, allowing you to see it. Although this is the best time of year for trekking, the Himalayan region may get rather busy and overcrowded.
Fall season (September to early November) is known as the best time to trek.
The days will be warm and clear during this season, and the temperature will begin to drop. When you trek during this season, the journey will be fantastic. There won't be any chance of snowfall or rain, and there won't be any leaches either. Mountain views will be more obvious during this season. This season's strong characteristics include a fun atmosphere, beautiful weather, warm temperatures, and little rainfall.
What is the difference between the Everest Base Camp Trek and Luxury Everest Base Camp Trek?
The Luxury Everest Base Camp Trek and Everest Base Camp Trek is the totally different with each other. Luxury Everest Base Camp Trek is the best option for trekkers who are unwilling to spend their vacation away from lavish facilities but still have a strong desire to reach the highlands of the majestic Mount Everest. A variety of the mountain range landscape accompanies you on the daring trek to the Everest base camp. It's all about trekking in Everest with comfort and luxury. In a basic EBC trek you will get to trek but without any kind of advance facilities. Choosing luxury EBC trek you will get Mount star hotel instead of teahouse. Electric Blanket, better dining hall, better service, attached bathroom, unlimited food and also guide as per your need.
A new method for travelers to engage with the Himalayas is through the Luxury Everest Base Camp Trek. It's not just about getting to base camp; it's also about the journey, one where every foot is luxuriously cushioned and every second is treasured as a memory. Why not travel in elegance as you traverse the earth's giants?
Tags:
ebctrek
,
everestbasecamp
,
everestbasecampluxurytrek
,
luxurytravel