The Everest Base Camp journey is a stunning experience that takes adventurers through the heart of the towering Himalayas, concluding at the foot of Mount Everest, the world's highest mountain. This legendary journey in Nepal's Khumbu area provides a one-of-a-kind combination of natural beauty, cultural diversity, and the difficulty of high-altitude trekking. The adventure begins at Lukla, where trekkers are met with a breathtaking view of the rough Himalayan environment. Trekkers encounter the particular combination of Buddhist culture and stunning surroundings that make the Everest area so distinctive as they rise past attractive Sherpa towns, lush forests, and across suspension bridges hung over rushing rivers. The final goal of the expedition is to reach Everest Base Camp, where trekkers may gaze in amazement at the mountain. The walk is more than simply a physical challenge; it is a spiritual adventure that links trekkers to the tenacious spirit of the Himalayas and the strong Sherpa people.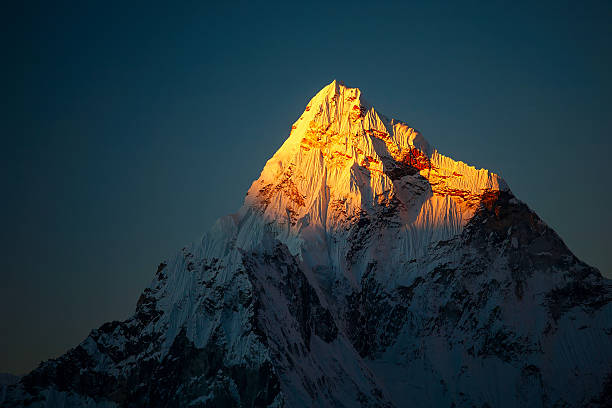 For those looking for a life-changing adventure, embarking on the Everest Base Camp trek is an unrivaled chance. The journey provides a unique blend of physical hardship and spiritual enrichment, allowing trekkers to test their boundaries while immersing themselves in the region's rich culture. The sweeping vistas of towering peaks like as Ama Dablam and Lhotse make an unforgettable setting. The Sherpa people's warm hospitality, old monasteries, and vivid prayer flags floating in the mountain wind give a cultural depth to the walk that is as rewarding as the physical adventure itself. Standing at the base of Mount Everest is a humbling experience that builds a profound appreciation for the natural world. The natural world's strength and grandeur. The Everest Base Camp trip entices travelers with its unique combination of obstacles and rewards, making it a must-do for anyone looking for an unforgettable experience in the Himalayas.
Interesting Facts about Everest Base Camp Trek
The Everest Base Camp journey is famous for its extreme altitude, with trekkers reaching elevations of more than 5,300 meters (17,600 feet) at the base camp. Acclimatization pauses are essential for assisting the body in adjusting to the dwindling oxygen levels and lowering the danger of altitude sickness.
As it passes through various Sherpa settlements, the journey offers an interesting cultural experience. The Sherpas, a local ethnic group, are recognized for their climbing skills and great friendliness. Trekkers frequently get the opportunity to visit monasteries, experience traditional rites, and learn about Sherpa culture.
This vibrant market town is a highlight of the journey. Namche Bazaar, at an elevation of 3,440 meters (11,286 feet), is a key trade hub as well as a central place for acclimatization. It has breathtaking views of Everest and is a bustling hive of activity, complete with stores, bakeries, and even an Irish bar.
The entire journey takes place within the boundaries of Sagarmatha National Park, a UNESCO World Heritage Site. The park is home to a rich range of flora and animals, including uncommon species such as red pandas and snow leopards. Trekkers encounter a variety of habitats as they go through rhododendron woods, alpine meadows, and rocky vistas.
Climbers trying to summit Mount Everest begin their journey at Everest Base Camp. One of the first significant challenges climbers confront on their journey to the top is the famed Khumbu Icefall, a dangerous and ever-changing glacier. Climbers and their crews are frequently seen preparing for their ascent by trekkers.
This medieval monastery is a spiritual retreat for hikers, located at an elevation of 3,867 meters (12,687 ft). It is one of the most gorgeous monasteries in the region, with a spectacular background of Everest and Ama Dablam, and trekkers frequently attend morning prayers for a unique cultural experience.
Gorak Shep, the penultimate town before reaching Everest Base Camp, is located at an elevation of 5,164 meters (16,942 feet). Trekkers utilize this as a base for the last push to Everest Base Camp and the optional ascent of Kala Patthar, a vantage point with spectacular views of Everest and the surrounding peaks.
Despite the difficult circumstances, the area supports a diverse range of plant and animal species. At higher heights, trekkers may see Himalayan tahr, yaks, and several types of pheasants, as well as the elusive snow leopard.
The world's highest marathon, the Tenzing Hillary Everest Marathon, is held each year in the Everest area. The marathon course follows the Everest Base Camp to Namche Bazaar path, offering runners with breathtaking mountain vistas throughout the event.

Musk Deer Captured in Everest region.
Everest Base Camp Trek Packages Outline Itinerary
Day 01: Welcome to Kathmandu.
Day 02: Explore Kathmandu valley and prepare for the trek
Day 03: Fly from Kathmandu to Lukla (2840m) and trek to Phakding (2640m)
Day 04: Trek from Phakding to Namche Bazaar (3440m)
Day 05: Acclimatization day at Namche Bazaar
Day 06: Trek from Namche Bazaar to Tengboche (3867m)
Day 07: Trek from Tengboche to Dingboche (4350m)
Day 08: Acclimatization day at Dingboche
Day 09: Trek from Dingboche to Lobuche (4931m)
Day 10: Trek from Lobuche to Everest Base Camp through Gorak Shep (5170m)
Day 11: Trek from EBC to Kalapatther (5545m), then Pheriche (4210m)
Day 12: Trek from Pheriche to Namche Bazaar
Day 13: Trek from Namche Bazaar to Lukla
Day 14: Early morning scenic flight back to Kathmandu. Exploration day in Kathmandu valley
Day 15: Departure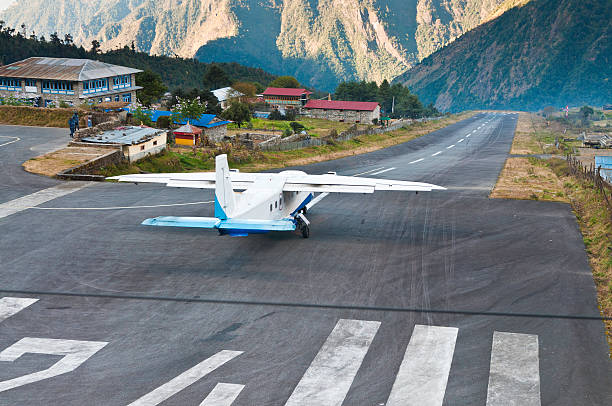 Detailed Package Itinerary
Day 01: Welcome to Kathmandu.
Your experience begins on Day 1 with a warm welcome to Kathmandu, Nepal. Our staff will meet you at Tribhuvan International Airport and take you to your accommodation. Rest and recover after your travel, then in the evening, enjoy a welcome supper including traditional Nepali cuisine. Use this day to adjust to Kathmandu's bright energy, possibly by visiting the adjacent streets filled with colorful marketplaces and ancient buildings, laying the groundwork for the thrilling voyage ahead.
Day 02: Explore Kathmandu valley and prepare for the trek
On Day 2, immerse yourself in the cultural riches of the Kathmandu Valley. Following a delicious breakfast, set off on a guided tour of the city's UNESCO World Heritage Sites, which include Swayambhunath (Monkey Temple), Pashupatinath Temple, and Boudhanath Stupa. Experience the spiritual atmosphere and architectural marvels that represent Nepal's rich history and religious diversity. Return to the hotel for a relaxed afternoon where you may pack and finalize your preparations for the forthcoming hike. Check your gear, get a briefing with your hiking guide, and ask any last-minute questions. Enjoy a relaxing evening in Kathmandu, anticipating the thrill that lies in the breathtaking Himalayas.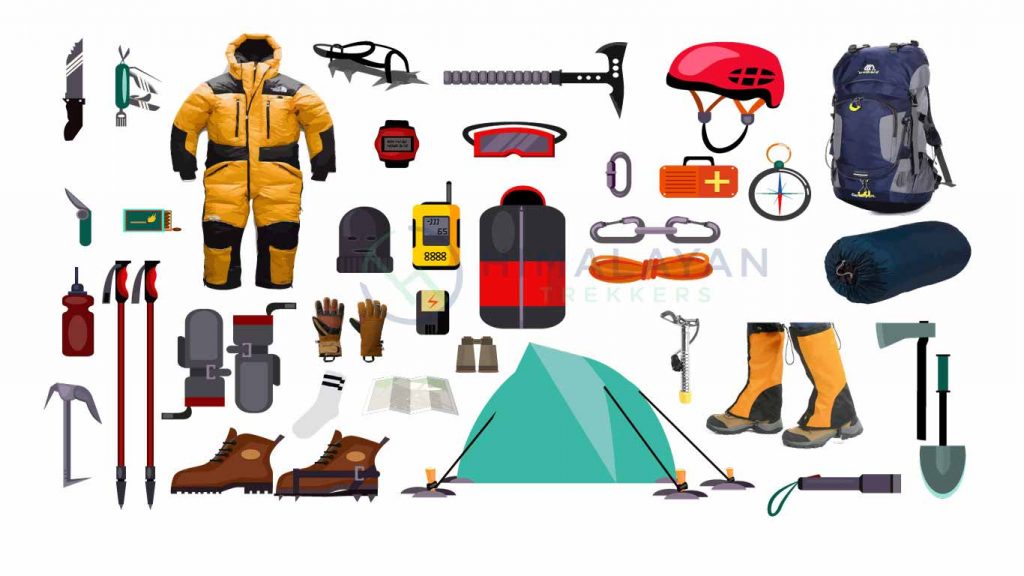 Day 03: Fly from Kathmandu to Lukla (2840m) and trek to Phakding (2640m)
On Day 3, the adrenaline mounts as you join a thrilling flight from Kathmandu to Lukla, a small alpine airfield tucked at 2,840 meters amidst the Himalayas. The beautiful flight is an adventure in and of itself, providing stunning vistas of the harsh environment. You'll meet your trekking team at Lukla, the entrance to the Everest area, and head off on foot towards Phakding at 2,640 meters. The path winds past lovely Sherpa settlements, beside the Dudh Koshi River, and through lush woods, giving visitors an introduction to the region's natural grandeur. The day's hike is a cautious beginning, enabling you to gradually adjust to higher elevations while taking in the beauty of the Himalayan surrounds. When you get in Phakding, choose a tea house and relax.
Day 04: Trek from Phakding to Namche Bazaar (3440m)
On Day 4, put on your trekking boots and set off from Phakding for Namche Bazaar, a busy Sherpa town at 3,440 meters. The route winds through beautiful rhododendron trees and crosses the Dudh Koshi River on suspension bridges draped in colorful prayer flags. As you rise, you may catch glimpses of the towering peaks, like Thamserku and Everest, which adds to the excitement. The difficult climb leads to the Sagarmatha National Park's entrance, where your permits will be examined. After a delicious lunch in Jorsale, continue your trek, traversing steep slopes and admiring the Himalayan landscape's awe-inspiring grandeur. The final section is a strenuous uphill climb, but the reward is reaching Namche Bazaar, a bustling village with colorful markets, charming teahouses, and other attractions.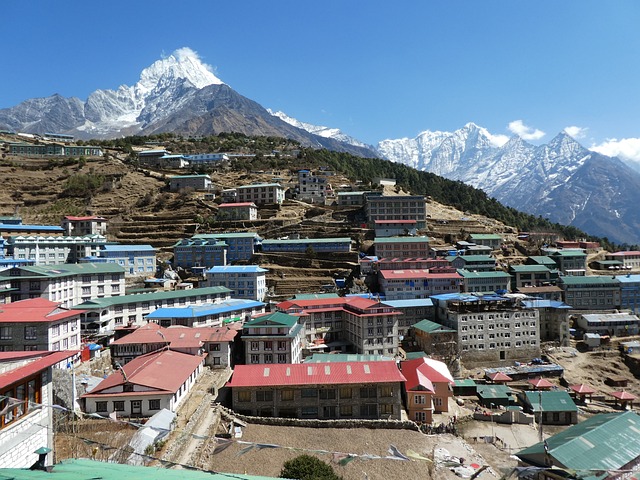 Day 05: Acclimatization day at Namche Bazaar
Day 05 at Namche Bazaar is an important acclimatization day, meant to assist your body adjust to higher altitudes and lessen the chance of altitude sickness. Rather than trekking, take a leisurely stroll around Namche and its surrounds. Hiking to the Everest View Hotel, which offers amazing views of Everest, Lhotse, and Ama Dablam, is a popular acclimatization activity. Enjoy the gorgeous views while acclimating, hydrating, and resting. Explore Namche's lively marketplaces, pay a visit to the Sherpa Culture Museum, or simply relax in this mountain town. This critical acclimatization day improves your preparation for the forthcoming trip and promotes a safer and more pleasurable travel deeper into the Khumbu region.
Day 06: Trek from Namche Bazaar to Tengboche (3867m)
On Day 06, the walk takes you from Namche Bazaar to Tengboche, which is 3,867 meters above sea level. The path begins with a moderate drop to the Dudh Koshi River, which is crossed twice before beginning a difficult ascent through rhododendron and coniferous woods. Catch vistas of Everest, Lhotse, and Nuptse as you rise, providing a spectacular background to your adventure. The highlight of the day is arriving at Tengboche, the spiritual capital of the Khumbu area and home to the famed Tengboche Monastery. Enjoy a visit to the monastery, where you may immerse yourself in its quiet environment and, if you're lucky, attend the evening prayers. The views from Tengboche are spectacular, with Ama Dablam dominating the horizon. As you prepare for the next stage of your tour, sit into a teahouse, taste a nice lunch, and enjoy the calm of Tengboche.
Day 07: Trek from Tengboche to Dingboche (4350m)
Day 07 includes a picturesque journey from Tengboche to Dingboche at an elevation of 4,350 meters. The route first lowers, providing breathtaking views of Ama Dablam and the surrounding peaks. After crossing the Imja River, you begin a slow rise into the lovely settlement of Pangboche, which is home to the Khumbu region's oldest monastery. The voyage continues across alpine scenery, becoming increasingly barren and harsh. The majestic peaks of Lhotse and Island Peak welcome you as you approach Dingboche, set inside a wide alpine amphitheater. Dingboche serves as a hub for both trekkers and climbers, as well as an important acclimatization stop. Spend the day visiting the hamlet, soaking in the gorgeous mountain landscape, and getting ready for the challenges and adventures ahead.
Day 08: Acclimatization day at Dingboche
Day 08 is regarded as an important acclimatization day at Dingboche, helping trekkers to adjust to higher altitudes before continuing their ascent. Instead of hiking lengthy distances, take advantage of this day by taking a small climb to higher heights. Nangkartshang Peak, which offers amazing panoramic views of the neighboring peaks, including Makalu and Ama Dablam, is a favorite acclimatization site. The day allows you to unwind, hydrate, and immerse yourself in the unique alpine surroundings. Explore Dingboche, meet other trekkers, and enjoy the spectacular scenery that surrounds this high-altitude settlement. This deliberate halt in the trip improves your acclimatization, ensuring you are physically and emotionally prepared for the difficult but rewarding climb to Everest Base Camp.
Day 09: Trek from Dingboche to Lobuche (4931m)
On Day 9, you will leave Dingboche and make your journey to Lobuche, which is 4,931 meters above sea level. The route progressively ascends, providing breathtaking vistas of the surrounding peaks. The environment grows increasingly rocky and desolate as you go through the Khumbu Khola Valley, highlighting the harsh beauty of the high-altitude country. You'll see shrines to climbers who died on Everest along the route, a sad reminder of the hardships and perils inherent in this spectacular environment. The last ascent is a difficult trek to Lobuche, which is located in the shadow of Nuptse. Take in the stunning views of the Khumbu Glacier upon arrival and prepare for the climactic climb to Everest Base Camp the following day. Relax in your teahouse in Lobuche, surrounded by majestic peaks, and savor the sensation of success as you near the summit of your Everest trip.
Day 10: Trek from Lobuche to Everest Base Camp through Gorak Shep (5170m)
The exciting trip from Lobuche to Everest Base Camp begins on Day 10, when you travel through Gorak Shep at an elevation of 5,170 meters. The route winds along the rocky moraine of the Khumbu Glacier, offering vistas of the tremendous icefall that Everest climbers must negotiate. Take a short stop at Gorak Shep, a little town with amazing views of Everest, Lhotse, and Nuptse, before the last push to Everest Base Camp. The route winds through the uneven landscape, and when you enter Everest Base Camp, you are rewarded with a close-up glimpse of the famous Everest peak. As you stand at the base of the mountain, you feel a sense of success. After taking in the scenery, continue your descend back to Gorak Shep for a well-deserved rest in the midst of the Everest region's awe-inspiring terrain.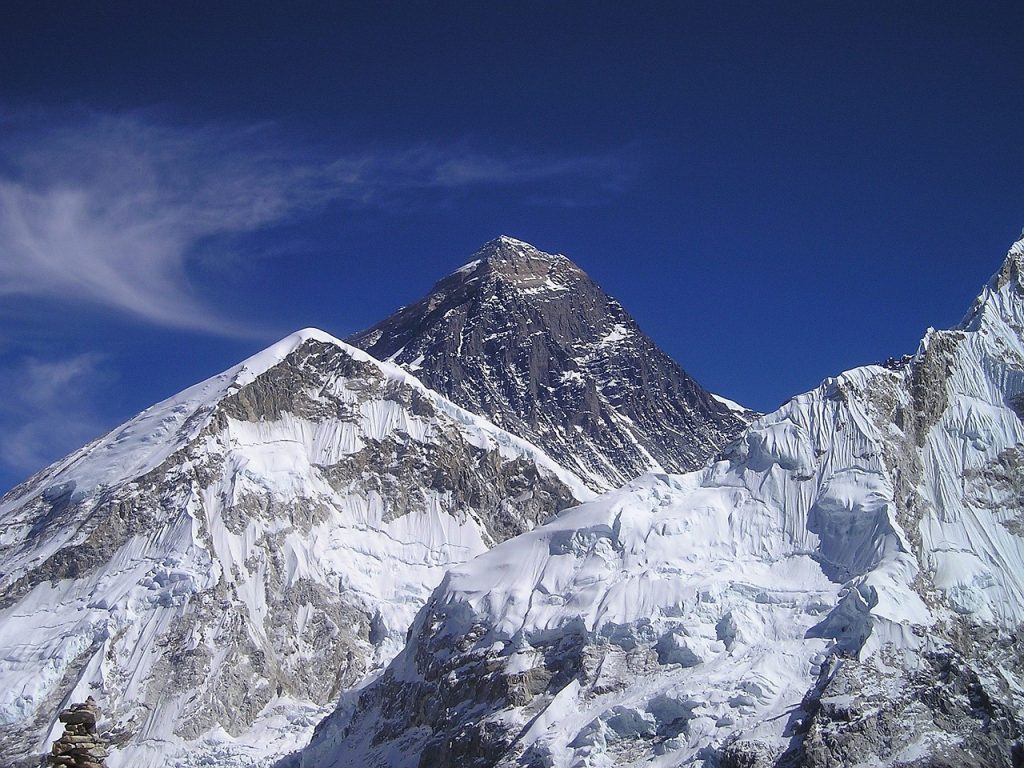 Day 11: Trek from EBC to Kalapatther (5545m), then Pheriche (4210m)
On Day 11, you will walk from Everest Base Camp to Kala Patthar at an elevation of 5,545 meters before descending to Pheriche at 4,210 meters. Make your way to Kala Patthar early in the morning for one of the most amazing panoramic views of Mount Everest and its adjacent peaks. The ascent is difficult but extremely rewarding, with an unimpeded and breathtaking view of the Everest peak bathed in the warm hues of daybreak. After photographing this wonderful moment, return to Gorak Shep for a delicious breakfast before going on to Pheriche. The track retraces your travels via the moraine of the Khumbu Glacier and magnificent scenery, allowing you to reflect on your wonderful experience. When you arrive at Pheriche, in the heart of the Khumbu area, enjoy the lower altitudes, cozy teahouses, and companionship of fellow trekkers as you celebrate your successful completion of your Everest Base Camp journey.
Day 12: Trek from Pheriche to Namche Bazaar
On Day 12, you will retrace your ways from Pheriche to Namche Bazaar. The return journey takes you past scenic landscapes, towns, and diverse vistas of the breathtaking Himalayan terrain. Take in the familiar vistas as you progressively lower height, with a deeper respect for the terrain you've conquered. As you make your way down via Tengboche and Pangboche, take in the tranquil ambiance of the ancient monasteries and the charm of these Himalayan communities. The path ultimately returns you to Namche Bazaar, where you may reflect on the remarkable adventures and obstacles you had while trekking to Everest Base Camp. This lively mountain village greets you with its lively markets, offering the ideal backdrop to swap tales with fellow hikers and indulge in some local cuisine.
Day 13: Trek from Namche Bazaar to Lukla
Your Everest Base Camp experience comes to an end on Day 13 as you hike from Namche Bazaar to Lukla. The descent follows the well-worn path, which includes wooded trails, suspension bridges, and picturesque Sherpa settlements. As you say goodbye to Namche Bazaar, take a minute to absorb the region's distinct combination of cultural riches and natural beauty. The route continues through the Dudh Koshi River lowlands, with rare vistas of the far high hills. Arriving at Lukla, where your adventure began, is the culmination of all your experiences and accomplishments. Celebrate your trek's completion with your hiking buddies and local hosts. The evening in Lukla allows you to reflect on the wonderful scenery, cultural encounters, and adventures you've had.
Day 14: Early morning scenic flight back to Kathmandu. Exploration day in Kathmandu valley
Your tour closes on Day 14 with an early morning picturesque flight from Lukla back to Kathmandu. The brief but thrilling flight provides one last look of the beautiful Himalayas before touching down in the busy metropolis. When you arrive in Kathmandu, you have the rest of the day to tour the city and participate in any activities you missed at the start of your journey. Visit the colorful marketplaces, meander through Thamel's old streets, or travel to other UNESCO World Heritage Sites like Patan Durbar Square or Bhaktapur Durbar Square. This exploration day allows you to immerse yourself in Kathmandu's rich cultural tapestry, possibly eating local foods or purchasing mementos to recall your incredible Everest Base Camp trip. As the  day draws to a close, consider the extraordinary experiences of the last two weeks and the memories made in the heart of the Himalayas.
Day 15: Departure
On Day 15, your incredible Himalayan trip comes to an end as you prepare to depart from Kathmandu. Enjoy a last breakfast in this busy city, reflecting on the spectacular scenery, cultural contacts, and personal accomplishments of your Everest Base Camp journey. Depending on your flight itinerary, you may have some last-minute souvenir shopping or a leisurely stroll through Kathmandu's streets. Bid farewell to the awe-inspiring peaks that have been your companions for the past two weeks as you depart for Tribhuvan International Airport. Leave with a heart full of memories, a sense of achievement, and the assurance that the Himalayan spirit will live with you long after you return home.
Explore the different beauty of the Himalayas with our travel packages, each of which offers a unique journey suited to your interests. Our itineraries cater to all levels of trekking skill and display the unmatched beauty of the Khumbu region, from the legendary Everest Base Camp trip to the stunning Kala Patthar excursion. Our programs provide an immersive experience amidst the world's highest peaks, whether you desire the excitement of climbing Everest Base Camp or the panoramic vistas from Kala Patthar. Explore our excursions, each meticulously crafted to deliver an amazing adventure in the heart of the Himalayas. Discover the entire choice of packages and join us on the adventure of a lifetime. Here are our other itineraries links you may like to See:
Customize your Himalayan journey to your tastes, timetable, and budget. Customize the tour to meet your specific demands, providing a unique and memorable excursion across the region's stunning scenery.