Muktinath temple (chumig Gyatsa) is situated at an altitude of 3,710 meters (12,172 feet) at the base of the Thorong La mountain pass in the Mustang district, this temple reflects the religious relationship between Hindus and Buddhists. This temple is highly sacred place where lord Vishnu is worshipped. This temple also holds the idol of ancient time Buddhist monk which is worshiped there by Buddhist nuns. Thus, Muktinath is a highly sacred place for both Hindus and Buddhists.
Why to visit Muktinath?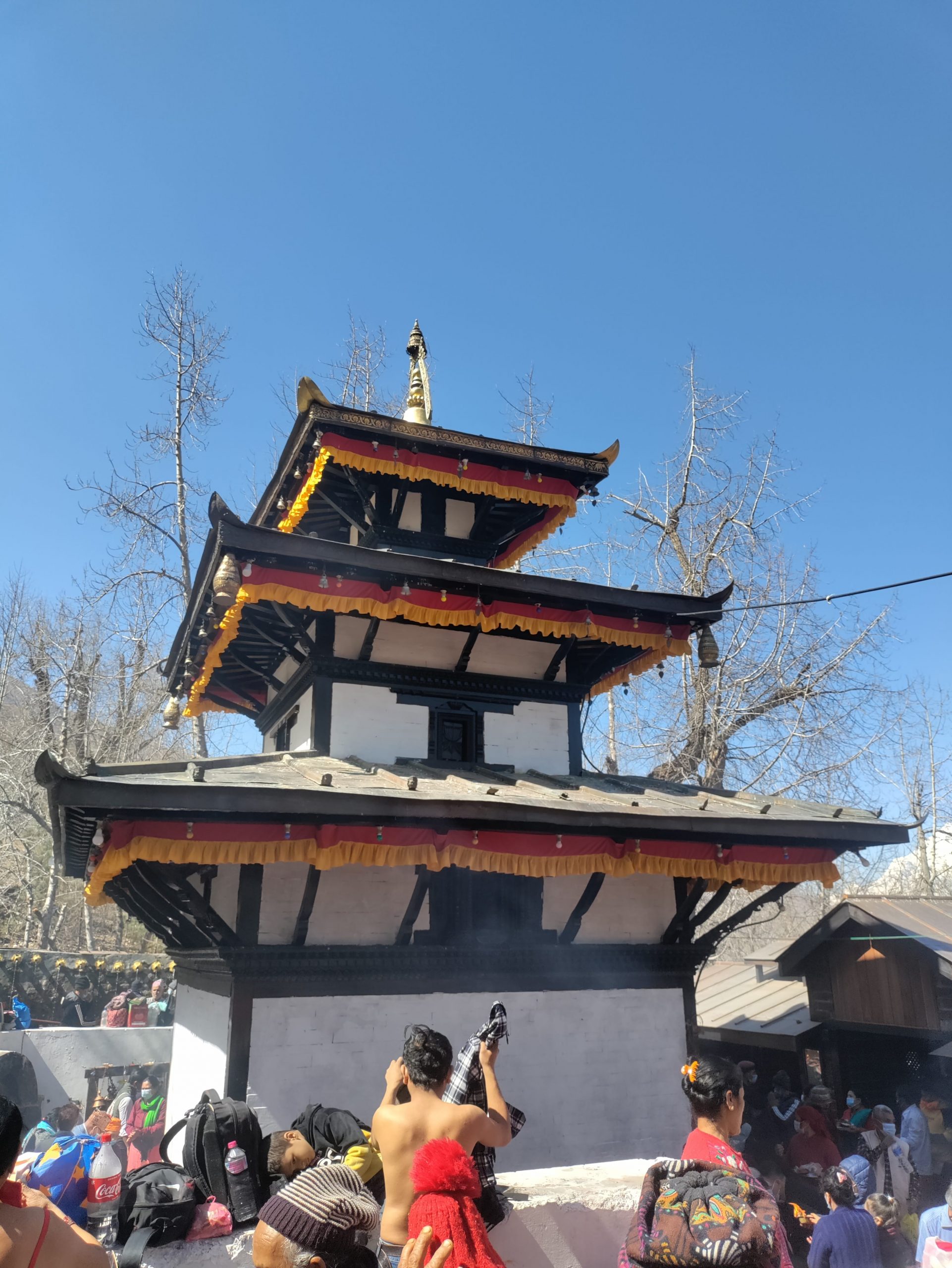 Hindus believe that visiting Muktinath ends all the illusion of life from birth to death known as "MAYA MOHA" in Nepal. It is also believed that bathing in 108 spouts and two holy kunda of Muktinath washes all of your sins of life. These spouts are believed to be the shrines of Hindu gods. More ever this place is also a good place to observe the absolute cultural heritage of Nepal and also good for traveling, touring and exploring during weekends.
Muktinath Tour by Helicopter from Kathmandu and Pokhara
Muktinath helicopter tour is one of the popular tour packages to visit Muktinath within a short period of time. You can easily visit Muktinath either by flying directly from Kathmandu or Pokhara. Muktinath is about 406 km away from Kathmandu and about 200 km away from Pokhara. This trip usually can be completed in 1 day.
Why to choose helicopter for Muktinath?
Muktinath temple is situated at the mountainous p art of Nepal. Road trip to Muktinath by Scorpio jeep is a harsh adventure due to the dirt and rough roads. So, helicopter tour to Muktinath offers you the luxurious and less time-consuming way to visit Muktinath. This tour offers the absolute and beautiful bird eye view of Rupa Tal, Begnas Tal, Fewa Tal, Rupse Waterfall, Kaligandaki River, and Dhumba Lake, Ghorepani, Poon Hill Tower, Marpha Village, Jomsom Village (nearest airport of Muktinath), Kagbeni & Muktinath to the short time travelers.
Is permit necessary to visit this temple?
The answer is absolutely yes. As Muktinath temple lies in Annapurna conservation and trekking zone two permits are required to visit this area. Conservation Area Project Permit (ACAP) and Trekker's Information Management System Permit (TIMS) is required to enter in this area. Entrance without these two permits is strictly restricted in this area.
How to get started?
You can start early of the day by we will pick you up from your hotel and drove you to the domestic airport of city.
After getting in domestic airport, you will fly to Muktinath in chartered helicopter.
You would easily land on Muktinath after one-and-a-half-hour flight. (But remember flight speed highly depends on the weather condition)
After landing on Muktinath, a short walk and we reach to Muktinaths temple.
After getting there we would get a cold bath on 108 spouts be sacred and change our clothes.
After this all we will worship and do darshan of the temple.
At end we will be back out to helipad and return to Kathmandu.
Well here after getting back to Kathmandu our trip ends!!!
Tags:
kathmandu to Muktinath helicopter tour
,
muktinath temple heli tour
,
muktinath temple tour
,
Pokhara to Muktinath Helicopter tour