Top destinations for visit Nepal 2020 blogs aim is to provide information for choosing the best destination. These destinations are shortlisted by us by using various factors see a method of selection to know how we select these destinations.
Nepal is celebrating visit Nepal year 2020 with the aim of 2000000 international travel visit Nepal in 2020. Nepal government is offering various offer for tourist who wants to travel Nepal in 2020. If you are planning to visit Nepal or trek in the Himalaya this year is the right time to travel. Government is collaborating with various local bodies to improve the quality of service. They are repairing and cleaning trekking and hiking trails. They are establishing tourist information centers in various locations.
Okay, that is fine but you do not have any idea for booking travel package for visit Nepal 2020. We will suggest the top 10 destinations for visit Nepal 2020.
Everest Base camp trek
Everest base camp trekking trail is world popular trekking destination always and forever. You will reach 5364m from sea level. Do you want to see Mt Everest and want to be at the top of the world? Mt Everest base camp trekking package will be your good choice. Normally if you do not have previous experience on Himalaya you can complete EBC trek via Lukla in 15 days. But if you have some previous experience on walking/hiking in the Himalaya or you are regular hikers you can complete on 10 days. Do not want to trek down to Lukla just want to reach Everest base camp? if so you can choose Everest Base camp trek and fly out by helicopter. Or Simply 01 day Everest base camp Helicopter tour, if you do not like to walk.
Itinerary
Classic 14/15 Days EBC Trek
Day 01: Welcome to Kathmandu.
Day 02: Explore Kathmandu valley and prepare for the trek
Day 03: Fly from Kathmandu to Lukla and trek to Phakding
Day 04: Trek from Phakding to Namche Bazaar
Day 05: Acclimatization day at Namche Bazaar
Day 06: Trek from Namche Bazaar to Tengboche
Day 07: Trek from Tengboche to Dingboche
Day 08: Acclimatization day at Dingboche
Day 09: Trek from Dingboche to Lobuche
Day 10: Trek from Lobuche to Everest Base Camp through Gorak Shep
Day 11: Trek from EBC to Kalapatther , then Pheriche
Day 12: Trek from Pheriche to Namche Bazaar
Day 13: Trek from Namche Bazaar to Lukla
Day 14: Early morning scenic flight back to Kathmandu. Exploration day in Kathmandu valley
Day 15: Departure
10 Days Heli Flyout
Day01: Arrival in Kathmandu, Welcome dinner, O/n at Hotel / trek preparation
Day 02: Fly to Lukla (2800m) and trek to Phakding (2650)
Day 03: Trek to Namche (3440m)
Day 04: Acclimatization rest day
Day 05: Trek to Thyangboche (3800m)
Day 06: Trek to Dingboche (4360m)
Day 07: Trek to Lobuche (4930m)
Day 08: Trek to Gorak Shep (5288m) Excursion to Everest base camp (5545m)
Day 09: Climb Kalapathar – Gorakh Shep and Kathmandu by helicopter
Day 10: Trip ends / Departure
02 Days Everest Base Camp Tour By Heli
Day 01: Arrival in Kathmandu
Day 02: Early in the morning take helicopter flight upto Everest base camp and fly back to Kathmandu. Sightseeing in Kathmandu after lunch. Departure to your country in Evening or join any other tour activities like jungle safari tour, Kathmandu Pokhara tour, Lumini sightseeing tour.
Best Time To Trek
Everest base camp can be trek through out the year except monsoon. But Autumn and Spring are best seasons to trek Everest. Not only Mt Everest these are the best seasons to trek Himalayas.
Trek in Autumn
For Autumn, when the monsoon and before the cold sets in, this time is perfect to trek if you're searching for the bird's eye view of the mountains. The sky is clear with lush plants shimmering underneath the mild sunshine. though the snow is a smaller amount than that of the Spring season, Mt. Everest Base camp trek in this season is the best time for the crystal clear view. The temperature is perfect additionally – not hot hot throughout the day and durably cool at nighttime. autumn is additionally best-known by festival season in Nepal therefore, you'll be able to enjoy your Mt. Everest trip in addition with festivals like Dashin, Tihar.
Everest Base Camp Trek in Spring
For Spring, the winter is just ended, the sky is clear and also the mountain tips lined by snow. It's a decent selection for trekking in Mount Everest at this season. Hills higher than 3,500m, they'd be all coated by snow. There could also be short showers, however most of the days are warm and sunny. Mount Everest Base trekking in spring is usually recommended for you if you wish to get pleasure from totally iced Everest in-front of your eye :).
2. Annapurna Base camp trek
Annapurna base camp trek is also world familiar trekking route which goes up to 4310m from sea level. This trekking route is in choice of very traveler as you can feel the same experience of Everest base camp trekking by traveling less and completing less altitude. You can complete the Annapurna base camp trek without having previous experience of Himalaya trekking also. Normally 10 to 13 days trekking package are popular by walking 8 to 4 hours daily. If you do not want to hike down then you can complete ABC trek by helicopter fly out in 08 days.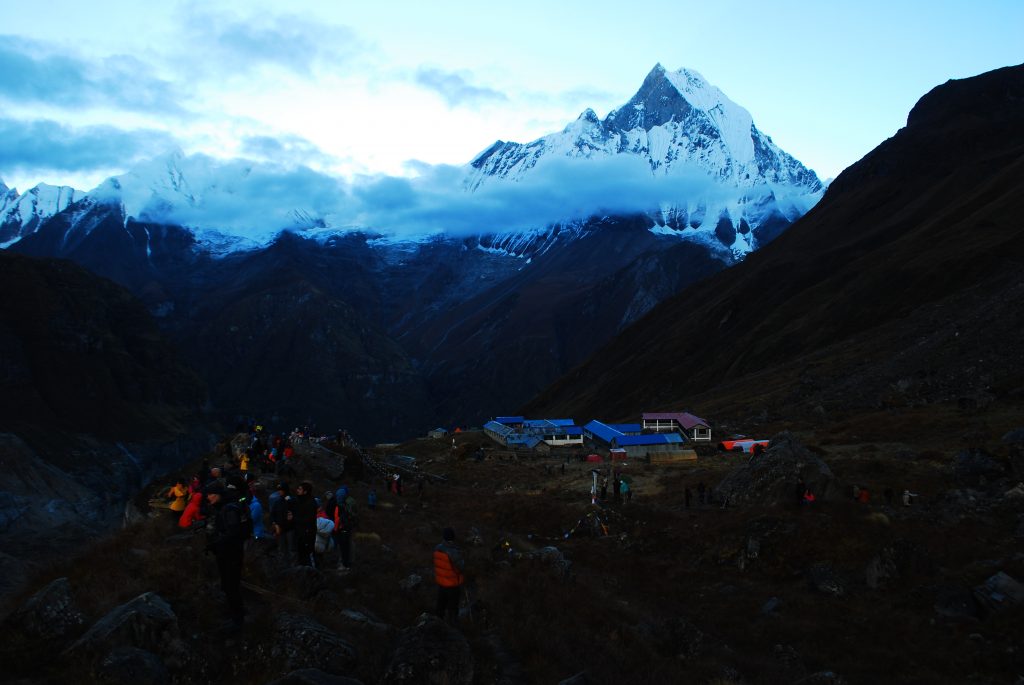 Itinerary
Classic 13 Days
Day 01: Welcome to Kathmandu.
Day 02: Drive from Kathmandu to Pokhara
Day 03: Drive from Pokhara to Nayapul, and trek to Tikhedhunga
Day 04: Trek from Tikhedhunga to Ghorepani
Day 05: Poon Hill Hike and trek to Tadapani
Day 06: Trek from Tadapani to Sinuwa
Day 07: Trek from Sinuwa to Deurali
Day 08: Trek from Deurali to Annapurna Base Camp through MBC
Day 09: Trek from ABC to Bamboo
Day 10: Trek from Bamboo to Jhinu Danda
Day 11: Trek from Jhinu Danda to Pokhara
Day 12: Drive from Pokhara to Kathmandu
Day 13: Departure
Short 10 Days
Day 01: Welcome to Nepal
Day 02: Flight from Kathmandu – Pokhara, drive to Nayapul and trek to Ghandruk
Day 03: Ghandruk – Chomrung
Day 04: Chomurng – Himalaya
Day 05: Himalaya– Annapurna Base Camp in 10 Days
Day 06: ABC – Bamboo
Day 07: Bamboo – Jhinu
Day 08: Jhinu – Nayapul and drive to Pokhara
Day 09: Half day sightseeing in Pokhara and flight back to Kathmandu
Day 10: Final Departure
3. Everest Base camp Gokyo Lake Trek
IF you are adventure seekers and want more adventure then Everest base camp trek. Everest Base camp and Gokyo lake trek can be your best choice. This trek is categorized as challenging trekking as you have to trek Chola Pass(5420m). This package is a combination of 2 trekking packages EBC trek and Gokyo lake trek. Normally you can complete this trek in 16 days.
4. Everest Three Passes Trek
Everest three passes trekking is for those trekkers who want ultimate adventure in Khumbu region (Everest region). This is only for those travelers who want to challenge themselves and want to gain a high level of adventure. This trekking route can be strenuous for even for seasonal trekkers. The package is also known by Everest high pass trekking which covers all top passes in Everest. Cho-La Pass (5,420m) , Kangma La Pass (5,535m) and Renjo La Pass (5,340m). Some Travelers consider 3 passes trek is even more adventurous than Island peak climbing. This trekking can be completed in 20 to 22 days if you have a high level of fitness as well as the strong determination of trekking in Nepal Himalaya.
5. Kathmandu Pokhara Lumbini Chitwan Tour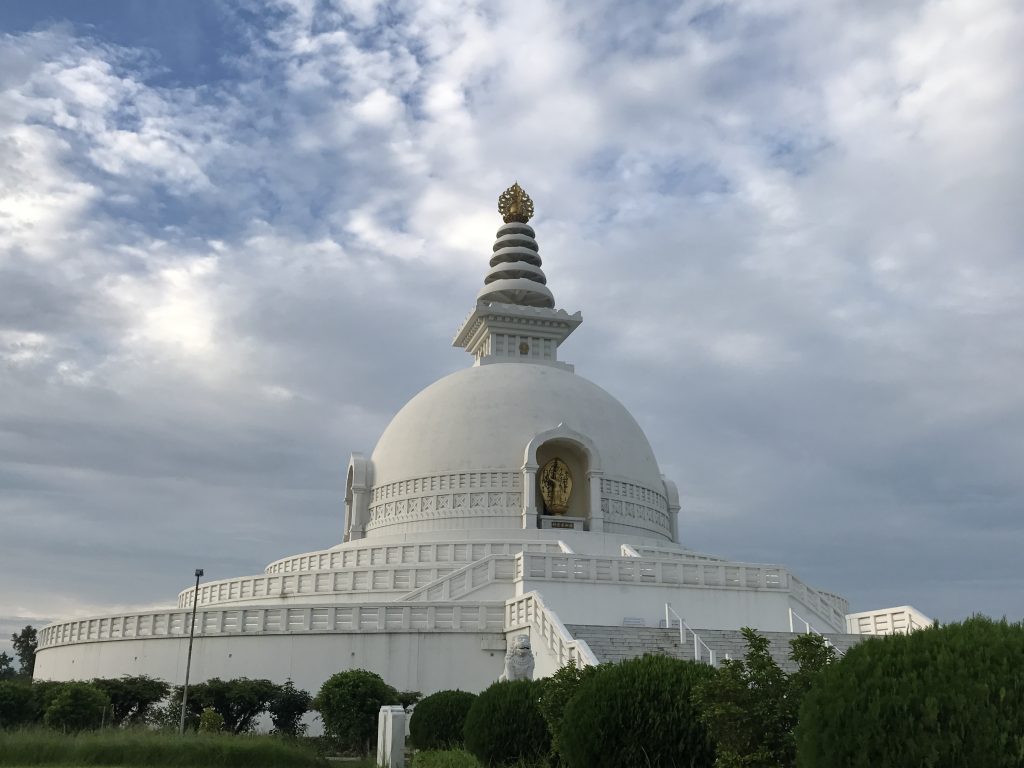 This tour package is sometimes known as by best tour package in Nepal. This combines all popular tourist destinations of Nepal. Kathmandu is the capital city and city of world heritage site with thousands of temples and stupas to explore. Pokhara is the dream city of Himalaya travelers. Lumbini is the birthplace of Lord Buddha with hundreds of Buddhist sites to explore. Chitwan is popular for various activities like Jungle safari, Tharu culture watch, one horn rhino watching and research, bird watching and many more. Kathmandu Pokhara Chitwan and Lumbini tour package can be explored from min 09 days to max 14 days.
6. Ghorepani Poonhill and Ghanruk village trek
If you want to trek in the Himalaya and want to taste the adventure in Himalaya. But do not have enough time, enough previous experience or you think your health does not allow you to trek in the Himalaya. Poon hill trekking trail is easiest trekking route in Annapurna region which allows you to view the panoramic view of Annapurna mountain range and Dhaulagiri mountain range. Ghorepani Poon Hill trek is very easy trekking trail and can be completed on 04 days from Pokhara.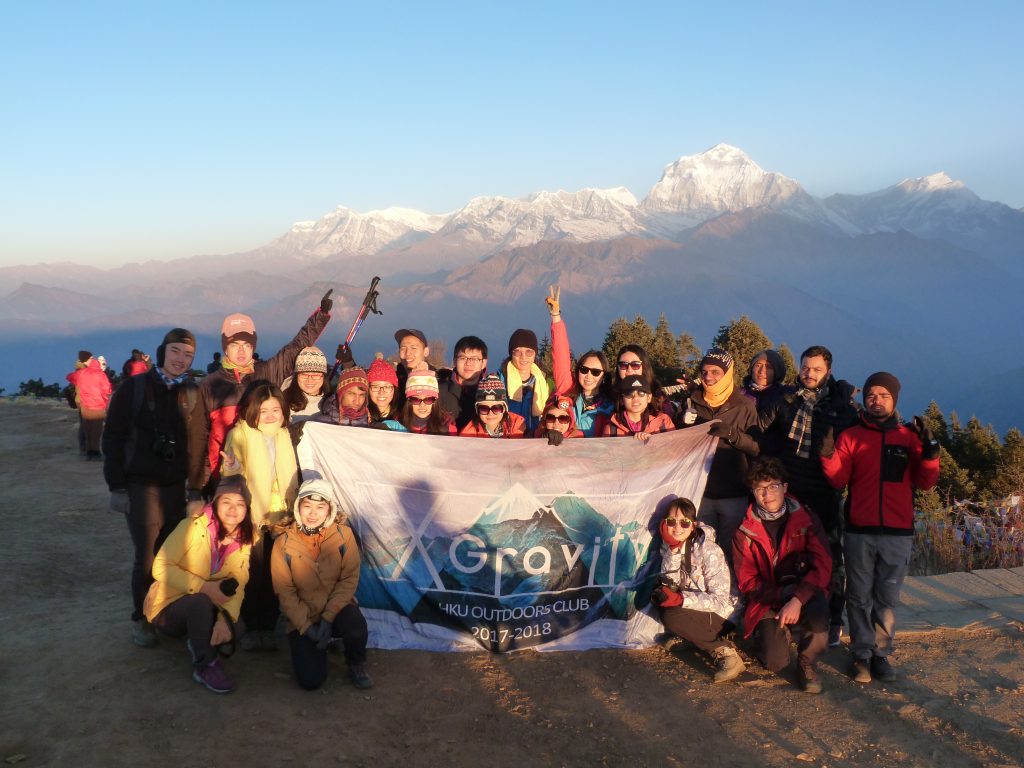 Itinerary
08 Days Kathmandu Poon Hill Ghandruk, Pokhara
Day 01: Welcome to Kathmandu valley.
Day 02: Early morning scenic Drive to Pokhara.
Day 03:Today early morning after breakfast we drive to Nayapul and then trek to Tikhedhunga.
Day 04:Trek from Tikhedhunga to Ghorepani.
Day 05:Early morning hike to Poonhill. Enjoy the Himalayas view along with sunshine and then Trek to Ghandruk.
Day 06: Trek from Ghandruk to Pokhara.
Day 07:Early morning scenic Drive back to Kathmandu.
Day 08:We assist you from hotel to airport. Farewell.
Day 01: Today early morning after breakfast we drive to Nayapul and then trek to Tikhedhunga.
Day 02: Trek from Tikhedhunga to Ghorepani.
Day 03:Trek from Ghorepani to Ghandruk.
Day 04:Trek from Ghandruk to Pokhara.
7. Mardi Himal base camp trek
Mt Mardi Base camp trek is considered truly a hidden treasure in the Annapurna region. This route is new and least traveled route in Annapurna region so not a crowded route. If you are adventure lover and want to explore the beauty of the Annapurna region in a different way then the normal traveler its perfect choice. You will spend your holiday in the Himalaya as a local people if you choose Mardi Himal base camp trekking. This route can be completed in 10 to 12 days.
8. Annapurna Circuit Trek
Annapurna circuit trekking or Annapurna round trekking is complete trekking package to explore all the faces of Annapurna region. You will travel around the Mt Annapurna region. This trekking trail is for those adventure junkies who want to explore the beauty of Annapurna, Dhaulagiri, Mt Fishtail and more than 100 more mountains. Annapurna circuit trek can be completed in 19 to 24 days. Or if you have less time mini or short Annapurna circuit trekking can be the option. On mini circuit trekking route, you will fly back to Pokhara from Jomsom. Mini circuit trekking in Annapurna region can be completed on 14 to 16 days.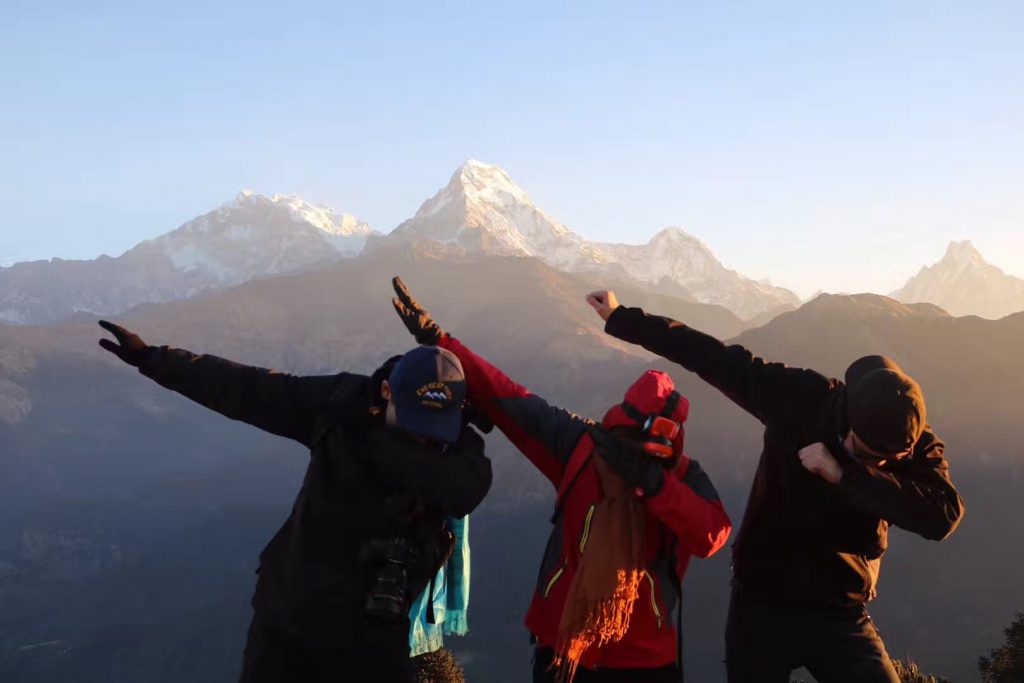 9. Upper Mustang Trekking
Upper Mustang is a forbidden kingdom which needs a special permit to enter. The upper Mustang trekking trails is a combination of adventure, natural beauty exploration and history and culture exploration of Mustang people. This trek can be completed in 15 to 20 days.
10. Dhaulagiri Circuit Trekking
Dhaulagiri circuit trekking is one of the most adventurous trekking trails in Nepal. This trail offers the scenic view of mountains in the Annapurna region. Dhaulagiri is the eighth highest mountain in the world. The main attraction of this route is the French pass(5360m) and Thapa pass. This fascinating trekking destination is famous for its exotic beauty of nature along with the cultural taste of various ethnic groups of Highlanders. For this trekking, you must have previous experience of trekking in High Altitude. As well you need a highly experienced trekking guide. Some call the team of trekking guides and porters who work for Dhaulagiri circuit trekking as Gorilla trekking team. As they need to be a team of highly experienced guys with high energy like Gorilla (fighter). The trek can be completed in 17 to 20 days.
Method of Selection Used
Previous travelers choice
Government policies for selected routes
Trekking agency votes on social media
Availability of travel resources on routes like hotels and tea house for accommodation
Guides votes for their best choice
Our Experience on travel and tourism sector
Tags:
annapurna base camp trek
,
annapurna circuit trekking
,
dhaulagiri circuit trekking
,
Everest Base camp Gokyo Lake Trek
,
Everest Base Camp Trekking Autumn 2019
,
Everest three passes trek
,
Ghorepani Poon Hill trek
,
Kathmandu Pokhara Lumbini tour
,
Mardi Himal Base Camp Trek
,
upper mustang trekking