Everest Base Camp trekking is a once in a lifetime experience. With an elevation of 5,634m and approximately 65km long from Lukla to EBC (130km around), you can fully experience the sublimation of nature with the promise of breathtaking icefalls, panoramic mountain views and massive glaciers. Besides the scenery, during the stay in villages and exploration in different monasteries, you will have the chance to have an in-depth understanding on the Sherpa's unique way of living and deep linkage of their lives to the mountains.
Making the trek easy and convenient is always the top priority of any adventure enthusiasts. Visiting new place is itself a great challenge for adventurers. The new geography, the new environment, the new place offers the thrilling challenge to adventure seekers which is an important part of any adventure trip. But a great traveler always has a pre planned plans and tricks to tackle the challenges incurred during the traveling. The EBC itself is a challenging trek so before trying on this trek you should know different helpful trekking tips and tricks.
Trips you should know before EBC trek
Train Physically and Prepare Mentally for the Trek/Get Insurance
Physical fitness is the most essential thing for Everest Base Camp trek. Although Everest Base Camp is a moderate level trail, fitness can play a vital role in increasing self-esteem, energy, and stamina too. Also, it makes it easier to hike uphill and downhill in the Khumbu region. Moreover, the strong mentality is the key to any traveling. As we go to a high attitude the problems like altitude sickness can be felt so we can be prepared by exercising different fitness related activities for development of oxygen consumption in body. if you have less time and do not want to trek back to Lukla Everest base camp trek with heli fly-out is good option. In such option you will trek to Everest base camp then return to Kathmandu helicopter, which will save you time as well you can view Everest region from sky.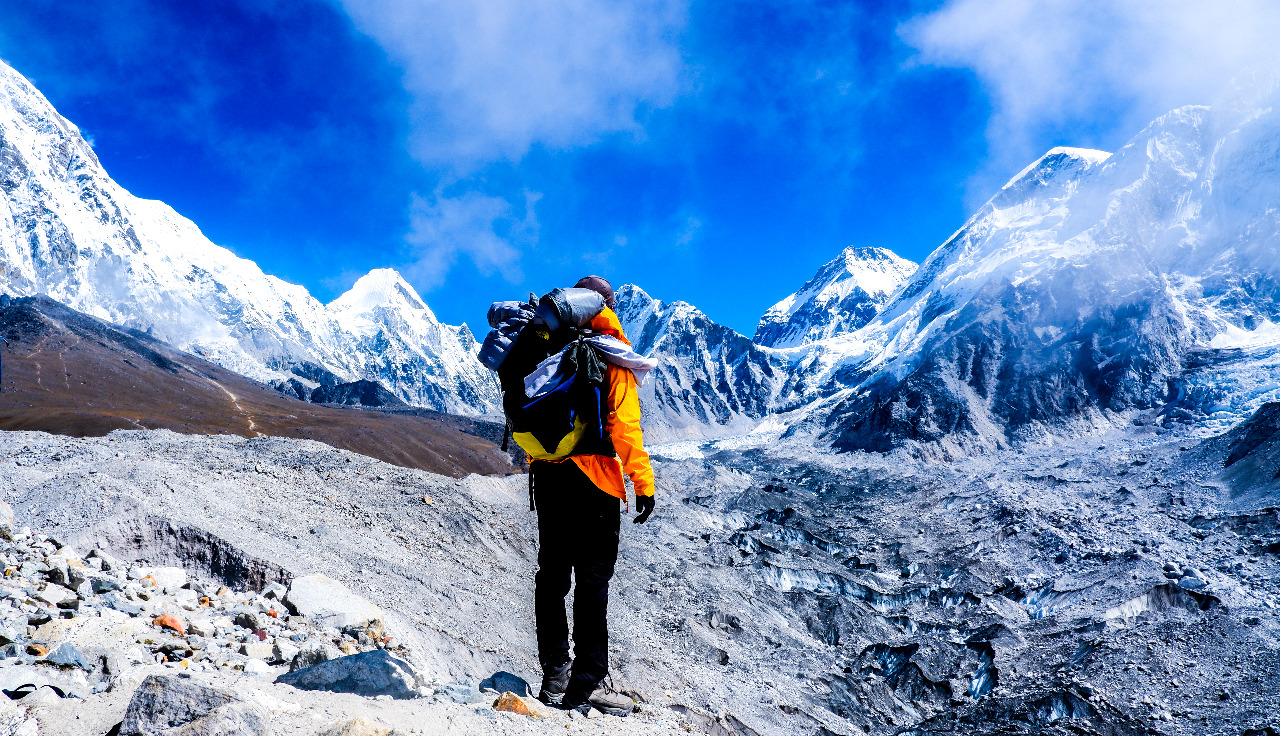 Note: (Travel Insurance is a great choice for travelers. Insurance is a simple term but can make a huge difference. Traveling 5000 meters above sea level can be risky sometimes. It also covers all the rescue expenses in case of an emergency.)
Pack Essential Gears and Bring Your Own Personal Item
One thing to keep in mind while traveling to Everest Base Camp trek is the essential gears. There is not compulsion of any technical gears although some of the gears are most for it. Let's talk about some gears that you are recommended to carry during the trek. A good pair of shoes can make your trip comfortable and can also help you to prevent some minor injuries. It can also be warmer than other regular shoes. Always remember to pack warmer clothes for the low temperature like a down jacket, heavy fabric suits and so on. For unsure weathers always bring raincoats and windcheater jackets.
Bringing a portable charger or power bank can be a bravo move. A solar portable charger is the best option for charging your mobile phone. Don't forget to bring a camera to capture every moment during the trek. Sunglasses, caps, trekking sticks, Oximeters, crampons, and other gears should be equipped according to the trekking difficulty level and condition.
Be known about Altitude Sickness and also the Symptoms of AMS
Altitude sickness can be very dangerous at higher altitudes. It's an avoidable medical situation so try to avoid it through proper acclimatization and medical care. It happens mainly due to low level of oxygen in body.
Acute Mountain Sickness (AMS) is the effect of the body being at a higher altitude. In the AMS period, victim has symptoms of dizziness, headaches, fatigue, heavy breath, loss of appetite, and nausea.
If such symptoms are seen in trekkers, they must be taken to the lower altitude as soon as possible.
Stay Hydrated – Drink Safe Water
 Staying hydrated can help trekkers a lot during trekking. As we have to walk 4-7 hours daily there is slight chance of dehydration in body. Normally a person should drink 4-5 liters water on daily basis.
While drinking water always remember to drink safe drinking water only. On the way in trail, you may witness many water streams, taps and so on but those sources may not be applicable for drinking.
So, we suggest our travelers to use bottles with filters or water purification tablets.
Balance Your Diet – Eat Healthy Meals and Bring Your Favorite Treats
As like the drinking water also remember to balance your diet with healthy food stuffs. EBC trekking region has the widely diversified food consumption varieties in different tea houses and hotels. So always become a wise chooser while choosing your food.
As much as you can try to avoid the non veg items as they are carried by donkeys and porters which can be stale and unhealthy. Apart these things don't forget to carry energy giving Choco bars.
Get Enough Rest and Sleep Well
Trekking to Everest needs a great physical strength. So, take and rest well for building confidence for walk of another day. Going to bed early can be helpful.If you stayed late at night, you can get enough rest for your body which can result to tiredness and fatigue.
Hire an Experienced Guide and Porter/ Book Your Trip from an Authorized Adventure Company
If you are thinking to making the trek to Everest memorable, we suggest you to hire a good guide and porter for your convenience. The guide can make the advance hotel booking and provide you with all the necessary information relating to trekking and in another hand, porter will carry your goods to the destination making your trek easy.
We also recommend you to book your trip from an authorized adventure company. Preparing permits, TIMS, booking tickets might be a problem for many travelers remarkably travel companies can be cure for it. If you need a trust-able adventure company Adventure Vision Treks and Travels is always with you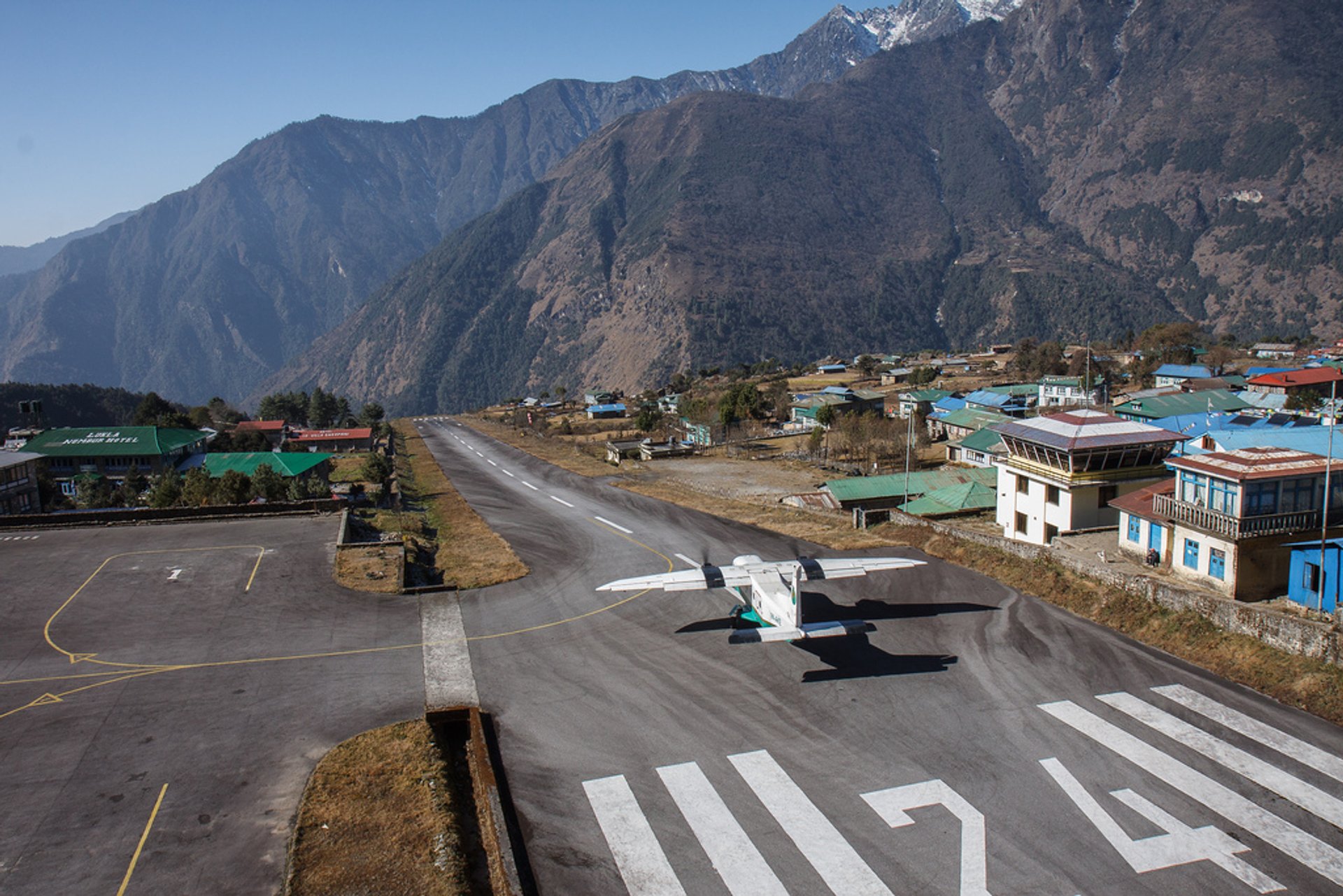 Tags:
everest base camp trek
,
everest base camp trek 2022
,
everest base camp trekking facts
,
seven things you should know before trekking to Everest base camp