I remember when I decided to travel searching among all the countries which to go and discover where I can  have the adventure and still able to discover myself then I was reading a book ,yes, I found it mention Nepal for that time I  have never heard of it,  I remember some days later I was reading on  post on face book and here we go again , I wondered if that was my coming destination! I started to search online across several websites for few hours then I found my answers and you will find yours here.
Nepal ! What! Where is it!
Oh yeah that's the most common question I have ever heard! Most of people either heard or not of Nepal but mostly it mixed up with India leading to that the fact that Nepal is a landlocked country in Southern Asia, between China and India. It contains 8 of the world's 10 highest peaks, including Mount Everest – the worlds tallest, is that familiar?  On the border with Tibet, and Lumbini, the birth place of Gautama Buddha, the founder of Buddhism now that's what very much Nepal famous is for and you can find many temples all over the country with its spiritual uniqueness.
it is distinguished by its natural beauty and mountainous terrain, Nepal experiences four seasons a year, with the fall season (September to December) the best to visit for those wishing to enjoy the views of the Himalayas, an experience that is not like any in the world.
What you will expect :
When you decide your destination of travelling a lot questions seem to pop up is it safe? Is it worth the money? Affordable?what would I see there? and for the adventure junkie is it adventurous?
Oh absolutely you would love it and here is why.
1. World heritage sites
There are 4 sites recognized by UNISCO as world heritage sites ; Kathmandu Valley (Cultural), Lumbini ( Cultural), Chitwan National Park ( Natural) ,Sagarmatha National Park ( Everest/ Natural), absolutely unique in the way everything felt and the time spent there I have seen foreigners come through Indian border to got to see those.
p.s jiban put pictures you have for this places.
2- Trekking Destination
When I was moving around I thought Nepal just made for trekking as every place I go even parks and small villages that makes Nepal is the trekking land,  you will have many choices for long hard trekking as Everest base camp trek  if you have time for two weeks vacation to short easy one like 4 days Poon Hill Trek  even if you lack experience that one is totally suitable beside there are many treks around Kathmandu as in Bhaktapur or hiking day at Nagarkot. There are lots of world popular trekking routes in Nepal including EBC trek, Annapurna Base Camp Trek, Upper Mustang trekking, Mardi Himal Trekking.
3- Diverse culture:
You will enjoy The fact that Nepal regarded as culturally rich country multi lingual ,multi religious and multi ethnical As it is geographical location between china and india make it gain it's significance , people respect that moreover they enjoy their difference from each other.
For the people like to be engaged more while travelling and see much in-depth I think festivals are so much expressing the country's customs and traditions, festivals almost every month that are so much the same as india however the friendly atmosphere in there makes you want to be part of it and if you had that chance take it!. There are lots of cultural heritage tour packages to explore cultural beauty of Nepal. You can choose one or more as per your time and cost.
4- Money value
Nepal is famous for it's excellent touristic service and not only that you get help when you need it the thing makes feel the tourist paying less and getting much more, you will find very luxurious hotels all up to moderate one and hostels, in general you will get the treatment you exactly hope .
For transportation between cities is not difficult by bus or flight however I vote for bus to enjoy the amazing nature view thought the road is hard and takes some time, within cities you can have buses which is cheap and also caps preferably to agree with them first.
Activities and visiting attractive places also are convenient plus you will enjoy it.
5-Food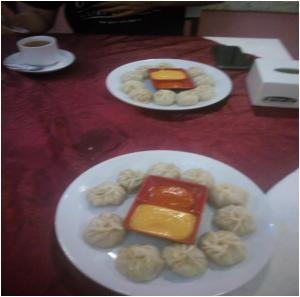 Nepalese food is not only rich in its taste but reflects the wide variety of culture and traditions ,I believe that's big part of the country distinction, travelling is about experiencing all,  you can find many western food at big cities like Katmandu and Bokhara which is not expensive at all, I forget to tell food is not expensive at all in Nepal and you will enjoy the multiple different dishes they offer.
momo as an example for I am a huge fan of it, you can have it with chicken or vegetable ,it is very special dish worth trying , Daal Bhat Tarkari is the most tradition daily meal , also Nepal people love spicy food very much which it is normal to them so for some travelers who aren't be careful .
6-Shopping experience:
We came to our final travelling part which is shopping, it's not my favorite however the variation of things catch your eyes and heart you can't just ignore it, one of the places which will win your heart thamel bazaar it have all of you may want, Unique handmade products were presented to its visitors as the best kind of souvenirs for family and friends make sure to get a look before you leave.
p.s put picture for thamel
7- More to see
I can tell you there are more for you to discover that's why I believe Nepal fits all tastes, Flying over high mountains, skiing on the snowy highlands, river boat trips, safaris for wild animals in Chitwan, visiting the bird gardens, visiting traditional villages to see the live human culture, enjoy the beautiful scenery in the green areas and the snow , along with cultural, historical and archaeological tourism for those interested in it, organizing special honeymoon trips in Nepal for new couples.
Safety is something granted that's for solo women traveler as myself and people are so helpful in every way so you will enjoy it.