A lot of people always think about their next destination to travel or their next possible adventure and some of them might not even think about Nepal. It's a small country, sandwiched between India and China, but it has so many incredible things to offer and should be on everyone's bucket list! Here are 10 good reasons to pack your things and explore Nepal:
Nepal is celebrating visit Nepal 2020. Many people are still confused about why Nepal? I tried to summarize in the top 10 points. If you want to know more about Visit Nepal 2020 or Popular activities to visit Nepal 2020. I will provide links on the button of this blog too.
Mountains and trekking opportunities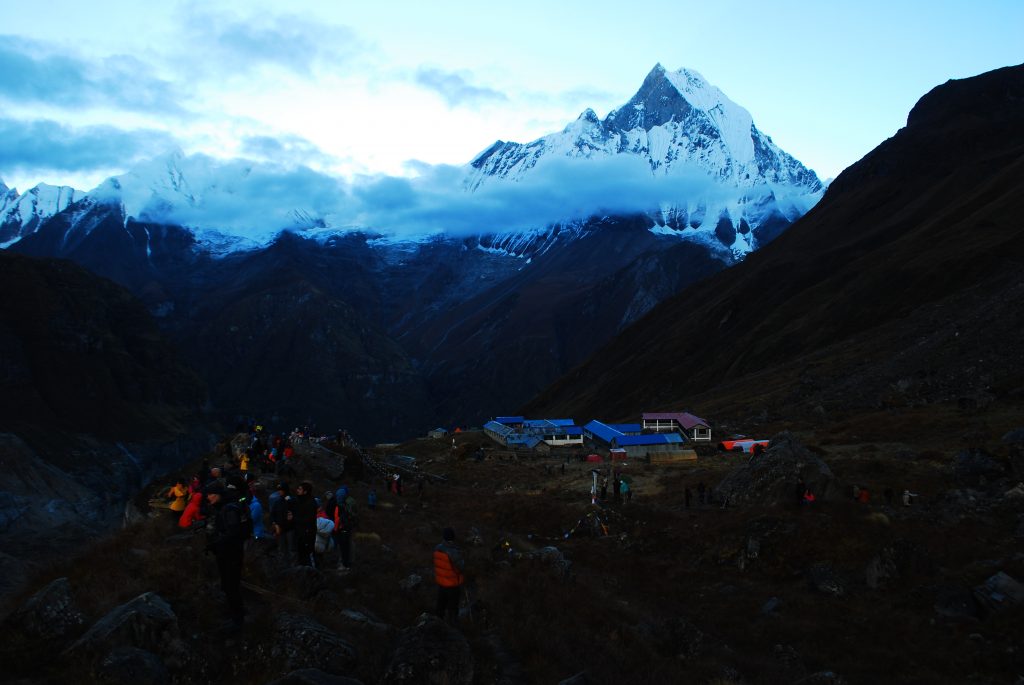 at first the most obvious point, everyone associates Nepal with beautiful mountains and countless trekking routes. Of course, this country has way more things to offer than just that, but in my opinion, everyone should follow the call of the Himalayas and experience this amazing work of nature. There are many options for trekking, different routes for all levels of fitness and ways to customize every trip. I got the chance to do the Poon Hill Trek for 4 days with the travel agency AdventureVision Treks and Travels and it was just an incredible and unforgettable experience and perfectly planned for the first trekking adventure of my life.
Main attractions
Capital city Kathmandu
I can't say that Kathmandu is the most beautiful, most developed or most impressive city I've ever been to, but it's definitely something special. It's chaotic, dusty and dirty (the chance to step into poop is pretty high), but there is a very special atmosphere and that makes it so loveable. So many things to do and explore, the Durbar Squares and all the different temples and monasteries are just incredibly beautiful, there are always new places to eat or drink in Thamel or many shops to buy souvenirs or nice Nepalese clothes (I am totally in love with my Nepali sweater, backpack, and all the other things). Something for every type of traveler or explorer.
World Heritage Sites and Culture Exploration
is there another country with that many UNESCO world heritage sites? It seems like you could find one of those around every corner and each of them is beautiful in their own way. Architecture, culture, nature – everything is just so interesting and worth seeing!
Nepal is a small country with 1,47,181 sq km with only around 30 million people. But Nepal is reaching culture and ethnicity. There are 120 types of mother languages with max cast holding their own culture. Nepal is also the birthplace of Lord Buddha and Buddhism so, there are lots of places to explore and learn about Buddism.
Suggested Activities
Nepalese Cuisine
some people say that the Nepalese food is influenced by the Indian and Tibetan cuisine, but I think that the locals twisted it in their own special way and created some delicious dishes, no one should miss. Dal Bhat might be the most famous one, it consists of rice, lentil soup, and various side dishes. It's the perfect meal during trekking and the locals have a pretty fun saying about the effect of this dish: "Dal Bhat, power 24 hours, no sleep, no shower!".
Everyone needs to try Momos while in Nepal, it's kinda the Nepalese version of dumplings with different kinds of fillings. And by the way, it's super easy for vegetarians to find food in Nepal because almost every dish exists also a vegetarian version. The only two things I couldn't get used to where the fact of having spicy rice dishes for breakfast and the general level of spiciness.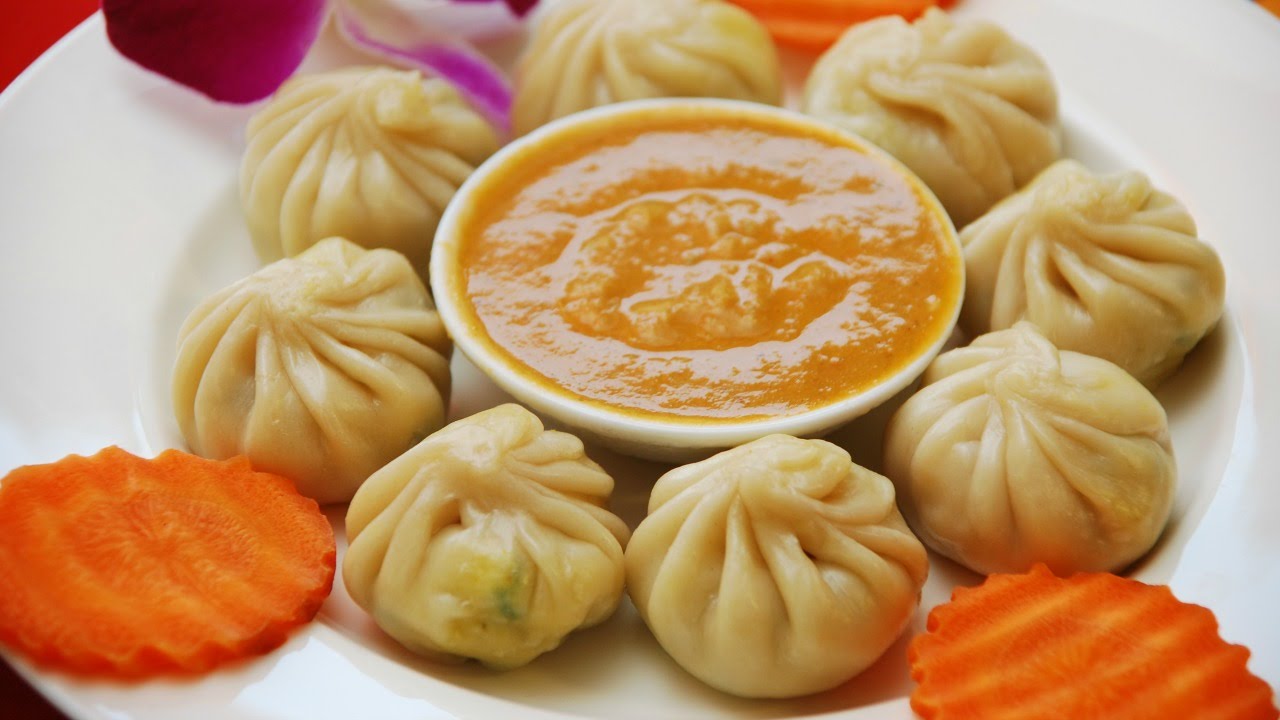 Friendly People
the locals in Nepal are just remarkably friendly and kind. Everyone I talked to, experienced an extremely warm welcome to the country and just every person you randomly meet on the street will be friendly and helpful. When I am surrounded by kind people, I am already twice as happy as my normal state, so the people will make a good experience even more awesome. And it's really easy to make them happy as well, already with small gestures, like using some words in Nepali, you can already get the biggest smiles from them. Some of the locals even treat you like family, which makes it even harder to leave the country after the trip. I booked every trip through AdventureVision, but they didn't only think about my booked trips, they helped me out with any other issue I had. It's not just business, it's friendship.
The Wildlife
there are many places where you can see wildlife. Elephants, crocodiles, rhinos, tigers, birds, deer, monkeys and many more. The Chitwan national park is a very good opportunity for that. The jungle is already really beautiful and impressive and there might even be a chance to see a tiger. For that, I wasn't lucky enough, but I saw so many other beautiful animals and some rhinos right next to me. That was just such an incredible experience and I literally freaked out about it. It's amazing to experience wildlife in such a natural way.
Main Attractions
Dhorpatan Hunting Reserve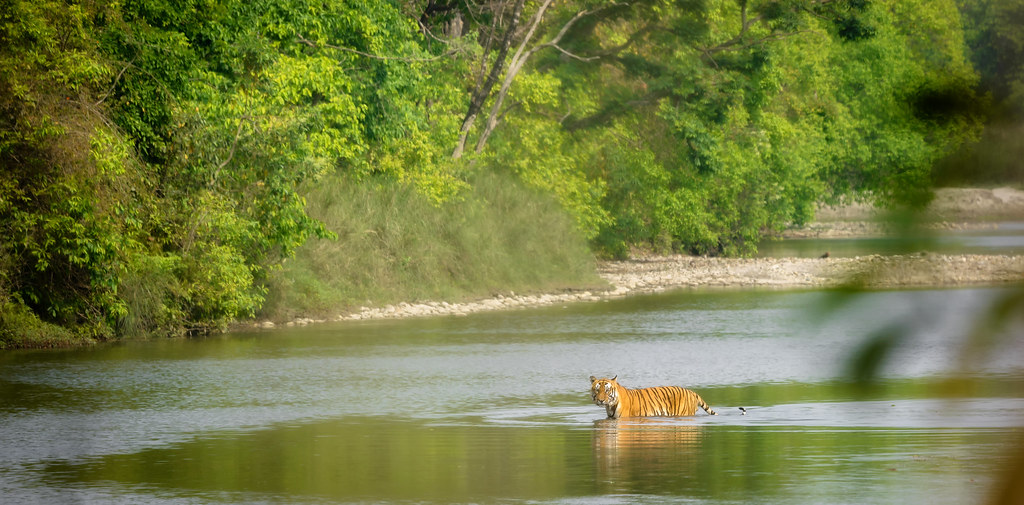 Immense Diversity
Nepal might be a small country, but it definitely doesn't lack diversity. Already the local conditions change from giant mountains and lakes to cities and jungle. But there is also a high diversity in culture and religion. There are over 100 ethnic groups and so many different languages and dialects within these groups. This creates an immense amount of different customs and traditions, which makes the country even more interesting.
Time to relax
Nepal was one of the most relaxed countries, I've ever been to. The working times are not that strict, everyone has a lot of time for tea breaks and chatting with all the people in the area and the locals seem relaxed in general (no sight of the hectic western lifestyle). For tourists, there are also many opportunities to learn or do Yoga or even do yoga teaching training. There are also many massage places awaiting the exhausted trekkers and just a lot of chilled places to hang out (Pokhara is always a good idea to relax!). In general, I think that we could learn something from the locals in Nepal and relax more often.
Adventurous Activities
In Nepal one thing is definitely for sure: explorers and adventurers will never get bored! There are so many different things to do and see. I stayed there for 2 months but didn't have enough time to explore every corner and every activity. Rafting, Paragliding, Bungee-Jumping, Helicopter flights in Himalaya, Experiencing the most dangerous airport in the world, Trekking – it's a never-ending story of possibilities and opportunities.
Easy and simple travel experience
Nowadays visa applications can be so exhausting and time-consuming, but not with Nepal. You just need the money and a few minutes at the airport in Kathmandu and – hey – you got the visa! That's how easy it can be. And Nepal might be very different from your hometown. But with the help of all the nice locals or a really good travel agency, you can get around pretty easy (and cheap!).
suggested blogs for visit Nepal 2020
Complete Guide For Visit Nepal 2020 Tourist
Top ten trekking destinations for visit Nepal 2020
Note: The blog posted above is written by one of our previous traveler, the thoughts are her own thoughts.
Tags:
10 Reasons Why You Should Visit Nepal
,
top to reasons to travel in Nepal
,
why tourist come to visit nepal